For the past couple of weeks, I have decided to walk for at least 30 minutes a day. At least Monday through Friday. I have been okay in keeping it up. Why just okay? Because I am quick to find excuses not to walk.
Why? I really don't have a good reason…it's just what I do.
Fast forward to today.
I had the perfect excuse. It was supposed to rain like crazy today and who walks in the rain? Not me and not most black women! Call it a hair thing.
But, it wasn't just the hair. It was you don't walk in the rain fact! I mean, Dallas is known for high winds and trees falling and tornadoes…so I mean, there were GREAT reasons not to walk.
I sat on my cozy couch and mentally decided I would enjoy the day, take it easy and watch the rain.
The rain that gives me so much peace.
The rain that I love listening to.
The rain that calms me as I think about how it washes away all the pollen and is great for my allergies.
The rain that NEVER came!
That's right. It never rained!
I kept looking out of my window waiting for the storm and it didn't rain! And at the time of this post, it still hasn't rained.
So, I decided to put on my walking gear and get to walking.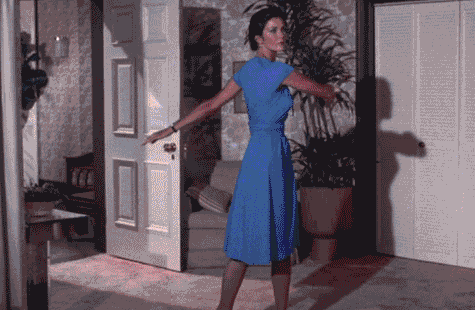 While walking, as what usually happens when I walk, my brain had an aha-moment!
How often do we miss out on doing what we know we're supposed to do because we're afraid of "the storm"? (you should tweet that)
We're anticipating a downpour so we don't go out. We don't step out.
And the storm can come in different ways.
The folks that say it won't work? Storm.
The fear of failure? Storm.
The fear of pursuing your dream and being caught out there and not having all the answers? Storm.
But sometimes, the storm doesn't come. And yet, an anticipation of the storm keeps us from doing what we need to do! The fear is really FALSE evidence APPEARING real because again, the storm doesn't come!
And get this, if you step out there and pursue your dream, go after what keeps you up at night, write the book, try out for the role, quit the painful job — if you do whatever it is and it does start to rain…it's okay.
No really, it's okay because there's usually calm after a storm. Have you ever realized that? The storm washes away the stuff that's causing you to sneeze! It's gets rid of the doubt. It washes away the stuff that doesn't need to be there. After a good storm, you may even see a rainbow. Because you stepped out there.
And, in my case today, in the anticipation of rain, I wore a hat. So if it did start to rain I was covered.
Unfortunately, but keeping it honest, I have been known to forget I'm covered. I forget that going after my dreams is not just about my dream, it's a calling. It's about purpose. And when your calling is divinely given, you are always covered. There may be rain but, there won't be a washout.
Please, for the love of YOU and all those you're called to live for, stop waiting on doing what you need to do.
Don't let the anticipation of a storm stop you from doing what you've been called to do. Get an umbrella and get to work!
With Gratitude,
Shanterra 🙂
Questions to Ponder:
What have you not done because you're anticipating the storm?
What if the storm doesn't come?
Do you have an "umbrella"? As in an accountability partner? Prayer partner? Purpose partner? Covering.
If not, would you like for me to walk with you? The journey may not always be easy or free of rain but, following your calling is worth it!